Highlights
Australian-based physio-developmental program designed to familiarize preschoolers and children with the fundamentals of 10 different sports in a fun, non-competitive, and team-based environment.
Suitable for children aged 2.5 to 7 years old.
Sports covered include football, tennis, basketball, Aussie Rules Football (AFL), rugby, athletics, cricket, and more.
Fine Print
VOUCHER RULES
Valid from July 6, 2015 – October 6, 2015. Only 1 voucher can be used per customer/child/student per Term. Vouchers may be bought as gifts to other children (transferable). Students must always be accompanied by parents/guardians at all times. In cases of missed classes, only 1 makeup class is allowed. Maximum of 12 kids per class. For children aged 2 – 7. DTI-FTEB SPD Permit No. 4904 Series of 2014.
See the rules
that apply to all deals.
REDEMPTION DETAILS
Printed vouchers are required upon redemption. Slots are based on availability. Please call: (02) 631-1497 at least 3 days in advance to set appointment. Customers must call ahead 3 days before to confirm schedule and slot availability. Available locations are only for Greenheights Village Sucat Paranaque, Valle Verde 5 Basketball Court, Pasig City, Treston International College Basketball Gym, BGC, Taguig City.
The deal
Trial program of three classes for P888 instead of P2998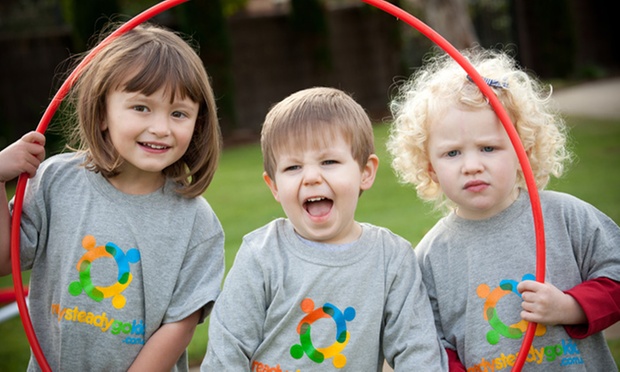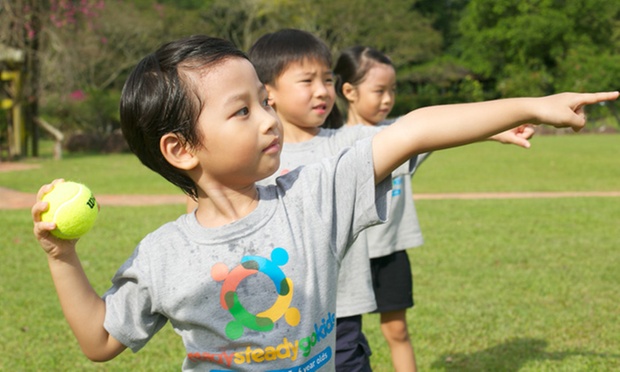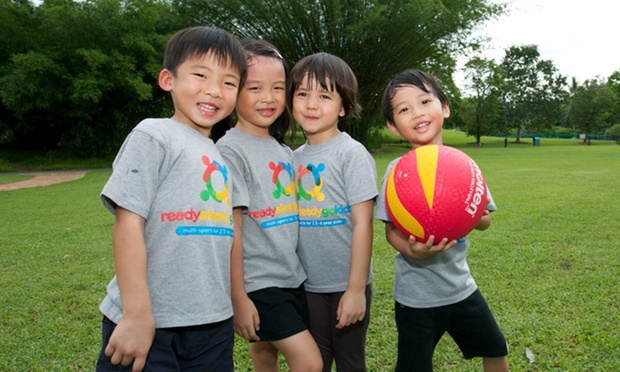 Ready Steady Go Kids
Hailing from Australia, Ready Steady Go Kids is the nation's leading name in the physio-development of children and preschoolers, comprising an institute where active tykes come into familiarization with the competencies and skills involved in a host of different sports. Having found its start in 2004, the program currently reaches out to children across the Land Down Under as well as having a global reach with more than 150 locations spanning Australia and Asia. With the security of a controlled, all-inclusive and non-competitive environment, children are made accustomed to the physical nature of up to ten different sports including tennis, cricket, basketball, rugby, athletics, as well as Aussie Rules Football, among others. Seeking to reveal these physical endeavors for the fun activities that they are, the program makes sure to include a wholesome degree of exposure revolving around age-appropriate motor skills, coordination, and ideal postures, as well as a crash course in learning the importance of warm-up and stretching, and proper hydration. Ultimately aimed at providing a legitimate foundation for children to pursue further physical activity and take up new-found passions, Ready Steady Go Kids imparts additional values of good sportsmanship and teamwork to enhance initial involvements with any one sport.
Ready Steady Go Kids
A
Unit 202, Three Brixton Building, Brixton St., Kapitolyo Pasig City 1603
Get Directions»
Ready Steady Go Kids presented by Groupon Philippines