Highlights
6 Set menus to choose from
Buffet set-up and elegant skirting
Complete chinaware, flatware and glassware
Ice for soft drinks
Includes the following:
1 waiter and 1 food attendant for options 1 and 2
2 waiters and 1 food attendant for option 3
Fine Print
VOUCHER RULES
Valid from July 18, 2014 to July 18, 2015.Groupon is valid for 1 year. May purchase multiple Groupons. Limit 2 Groupons per event. Covers San Juan, QC (except Novaliches), Marikina, Pasig, Ortigas, Mandaluyong, Makati, Taguig (except Bicutan). No transportation fee for areas stated above. Groupon is not valid on Dec 2014 and first week of Jan 2015. Additional charge will apply for tables and chairs. Location must be at the ground floor. If higher additional charge will apply. Inclusion of 3 hour service. Additional hours will incur charge. Not valid during holidays. Water not included. DTI-NCR Permit No. 4311 Series of 2013.
See the rules
that apply to all deals.
REDEMPTION DETAILS
Printed voucher required upon redemption. Operating hours: Monday Saturday between 9:00AM - 6:00PM. Must book 3 days before desired schedule. Dates are subject to availability. Call 4331626 / 4334504. Please call merchant first to check for available desired dates before buying voucher. Reservation requirements: Name, Voucher & Security code, date of event, location, contact no. Rebooking must be done 3 days in advanced subject to availability. No refunds or cancellation for confirmed bookings.
Before throwing a party, hosts must make sure guests will receive their fair share of food and at least one whack at a caviar-filled piñata. Prep for a future feast with today's Groupon to Jennyrei's Catering.
THE DEAL
Offer 1: P3999 (P9900 value) for catering for 30 Persons
Offer 2: P6599 (P16500 value) for catering for 50 Persons
Offer 3: P13199 (P33000 value) for catering for 100 Persons

GROUPON MENU
CHOICE OF SET MENUS:

A.
Roast Beef with Mushroom Sauce
Fish Fillet with Tartar Sauce
Tuna Penne Pasta
Steamed Rice
Mango Jello
Soft Drinks OR Iced Tea
B.
Chicken Roullades with Creamed Cheese Sauce
Fillet of Fish with Herbed Lemon Butter Sauce
Baked Macaroni with Cheese Toppings
Steamed Rice
Mango Crepe
Soft Drinks OR Iced Tea
C.
Beef with with Florettes
Fish Fillet With Corn Kernels
Chapchae Noodles
Garlic Fried Rice
Mango Jello
Soft Drinks OR Iced Tea
D.
Grilled Chicken with Barbecue Sauce
Porkloin Tonkatsu
Spaghetti with Meat Sauce
Steamed Rice
Fresh Fruit Cocktail In Syrup
Soft Drinks OR Iced Tea

E.
Beef Caldereta
Chicken Fingers with Sweet Sour Sauce
Pancit Canton
Garlic Rice
Buco Pandan
Soft Drinks OR Iced Tea
F.
Beef Kare-Kare with Bagoong
Lumpiang Shanghai
Sotanghon Filipiniana
Steamed Rice
Glazed Saba with Tapioca
Soft Drinks OR Iced Tea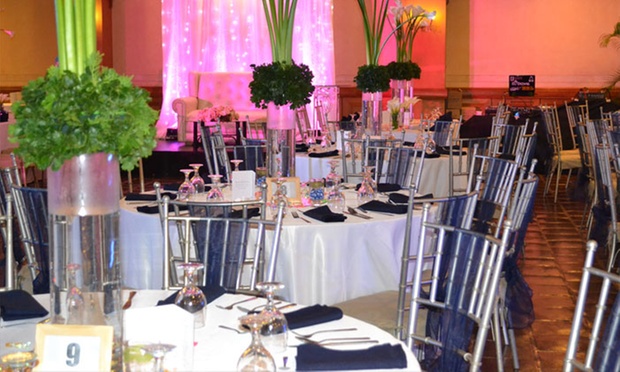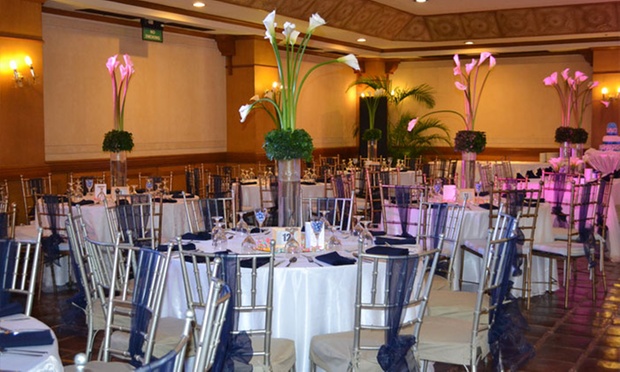 Jennyrei's Catering Perfection makes tables groan with delight under a smorgasbord of heaping delectables made from disease-free meats, fresh herbs, and, local produce. With six set menus to choose from, Groupon holders can ensure that their guests chomp on their edibles of choice on the given event of use. This Groupon is ideal for upcoming graduation celebrations, family parties, private functions and for suitors who want a girl's family to think that he casually spends a large amount of cash to look impressive.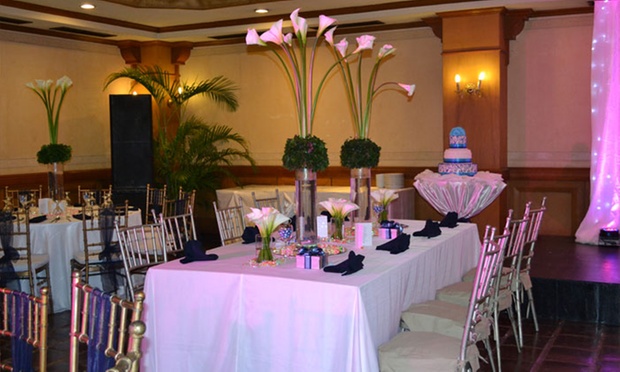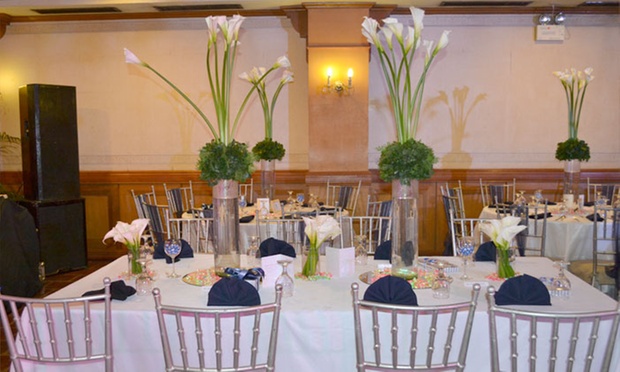 ABOUT THE MERCHANT
Jennyrei's Catering started in 1990.The owner has been featured in cooking demos on TV and is one of the founders of Food Caterers Association of the Philippines. The catering also received a loyalty award from the same association. Some of their recommended dishes include the Roast Beef with Mushroom Sauce, their version of Mango Crepe, and the Fish Fillet with Herbed Lemon Butter Sauce.

Jennyrei's Catering
Jennyrei's Catering presented by Groupon Philippines