Highlights
With your Plan 999, you will get 1700 Peso Value (PV) where in 595PV goes towards the device
You may use the remaining 1,105PV to be used as consumables or to avail of the following combos:
GoSurf 99 - 99PV
GoSurf 299 - 299PV
GoSurf 499 - 499PV
GoSurf 799 - 799PV
GoSurf 999 - 999PV
Globe/TM Calls 20 mins - 100PV
All Net Texts (125 Texts) - 100PV
All Net Combo (5mins call + 100 texts) - 100PV
International Combo (5mins IDD + 5iSMS)
Delivery of devices: 3 to 5 working days for areas within Metro Manila, Up to 7 days for areas outside Metro Manila, Up to 10 days for areas out of regular delivery area
Fine Print
VOUCHER RULES
Valid from September 22 - October 6, 2014. Offer is exclusive to subscribers who avail of the offer via Groupon only. This offer is not valid for redemption at Stores or any other offline channel. Groupon is valid for a Plan 999 with a Samsung Galaxy Tab 3 Lite and a Samsung Galaxy V Phone kit. DTI-NCR Permit No. 4311 Series of 2013.
See the rules
that apply to all deals.
REDEMPTION DETAILS
After completion of payment, please fill out this
application form
upon Groupon purchase. Application form should be filled out within 24 hours after purchase. Failure to submit an application form on or before October 6, 2014 will render your purchased Groupon invalid. A Globe representative will contact you via SMS, call & email within 48 hours. Kindly prepare and submit the following upon call out: 1) Proof of identification (company ID, driver's license, passport, or any government ID) 2) Latest credit card statement. If no credit card statement is available, you may submit: Proof of income (bank account documents, certificate or employment, or latest income tax return) and Proof of billing (utility bill, bank statement, or credit card statement). Only local documents (Philippines) will be accepted. Only approved applications is qualified for Groupon offer. If disapproved, payment will be refunded. Approval process takes up to 2 working days from the time all information is received from the applicant. Upon approval, Globe will deliver your device and postpaid SIM to your preferred delivery address. Delivery will start upon availability of devices. Items should be receive by registered plan holder only; an authorization letter will NOT be accepted. Delivery duration: 3 to 5 working days for areas within Metro Manila / Up to 7 days for areas outside Metro Manila / Up to 10 days for areas out of regular delivery area. For follow-ups on application processing: call +632.739.1010 or email globesalessupport@globe.com.ph. Approved subscriber agrees to a 24-month subscription.
Without smartphones and tablets, mankind would be limited to checking facebook and twitter on their desktops and would not be able to stalk random people in bed every night. Stock up on entertaining phone appliances with today's Groupon.
THE DEAL

Pay P999 (P15999 value) for Samsung Galaxy Tab 3 Lite + Samsung Galaxy V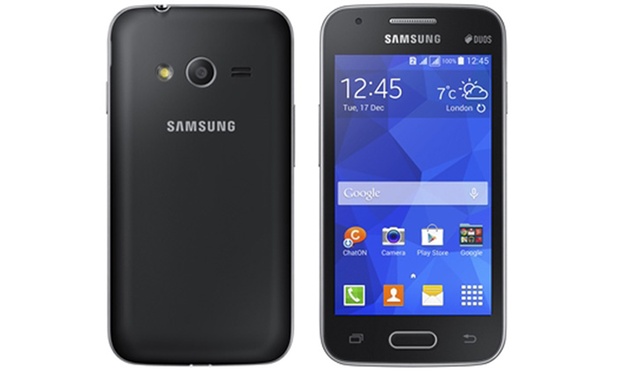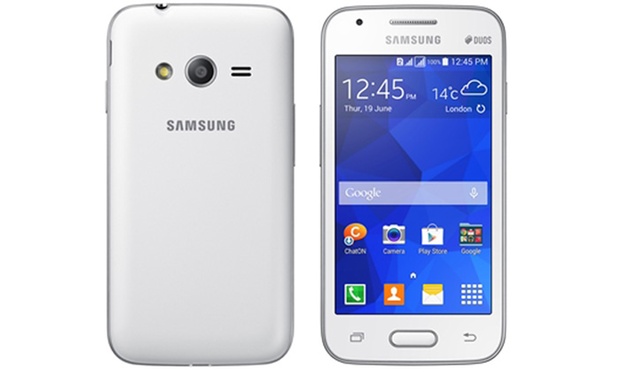 Today's Groupon gives Globe users exclusive access to cellular phone gadgets that, like the phone booth where Clark Kent changes into Superman, serves more than just to make phone calls. With this deal, Groupon holders Samsung Galaxy Tab 3 Lite and Samsung Galaxy V all by simply following the following deal mechanics and steps.
SPECIFICATIONS:

Samsung Galaxy V:
4" screen size
3G and WiFi capable
Dual camera (3MP with flash and VGA)
4GB internal memory + 512MB RAM
Single Core 1.2 GHz Processor
Dual SIM

Samsung Galaxy Tabl 3 Lite:
7" screen size
310 g Weight
WSVGA (1.024 x 600, 169 PPI)
2.0 MP Camera Resolution (Rear)
RAM 1 GB, Storage 8 GB
Dual Core Application Processor
1,2 GHz CPU Speed
Android OS

ABOUT THE MERCHANT

Globe Telecom Inc. is a leading telecommunications company in the Philippines with the mission to inspire and enrich lives through communications.
They have bagged many awards for their leading customer service and satisfaction, some of which include: Philippines Mobile Service Provider of the Year and Philippines Infrastructure as a Service Provider of the Year by 2014 Frost & Sullivan Philippines Excellence Awards; Best Telecom Carrier in Asia and Most Innovative Telecom Project for Globe Google Free Zone by 17th Telecom Asia Awards; Best Customer Service Initiative by Asia Communications Awards; Bronze Award for Innovation in Customer Service – Telecommunications by 8th Stevie Awards for Sales and Customer Service; and many more.

Globe Telecom Inc. presented by Groupon Philippines