Highlights
Bagnet Party Pack includes rice and a choice of your side dish (KBL: Kamatis,Bagoong and Lasuna, KKB: Kamatis Talbos nang Kamote Bagoong, TBA: Talong, Bagoong and Alamang)
Party Pack Bagnets
Crispylicious Bagnet
Authentic Ilocano Bagnet
Fine Print
VOUCHER RULES
Valid from October 27, 2014 - January 27, 2015. Valid only for option purchased. 1 voucher per transaction per day. 2 days reservation is required please call: 0932-154-7881 or (02)345-2098 For Dine-In and Delivery. Voucher is not valid during Fridays 10:00am - 2:00pm for dine-in. Delivery is valid on the following locations: Makati CBD surrounding areas and BGC only. Additional Delivery Charges. P30 additional delivery charge; P25 for utensils and plates (Good for 5); P50 for utensils and plates (Good for 10). DTI-NCR Permit No. 4311 Series of 2013.
See the rules
that apply to all deals.
REDEMPTION DETAILS
Please provide Groupon upon arrival or delivery request. 2-Days reservation is strictly required. Operation Hours: Mondays - Saturdays 10:00AM - 10:00PM for Dine in and 10:00AM - 9:00PM for delivery
Eating authentically prepared food lets you taste the very essence of a country without chewing on its national flag. Salute global cuisine with this Groupon.
THE DEAL
Offer 1: P279 (P465 value) for Bagnet a la Carte Good for 8 Persons
Offer 2: P444 (P740 value) for Bagnet Party Pack Good for 5 Persons
Offer 3: P888 (P1480 value) for Bagnet Party Pack Good for 10 Persons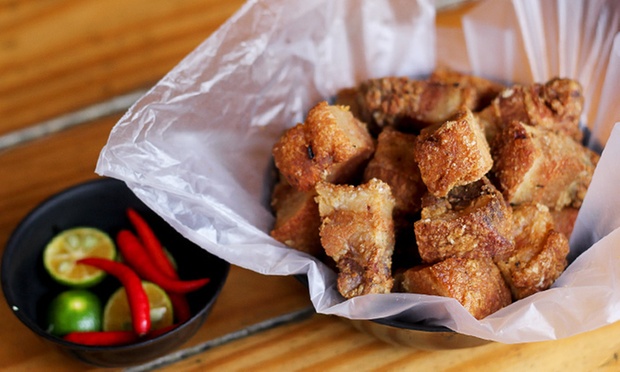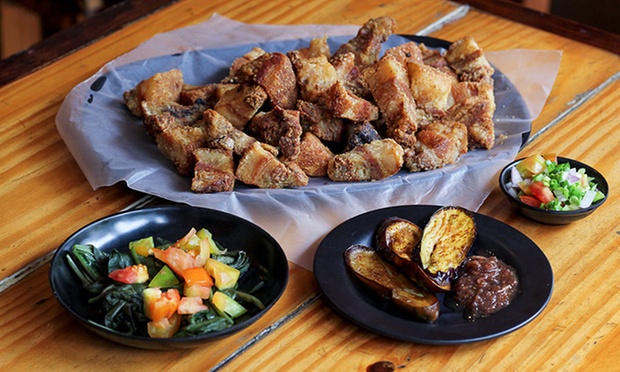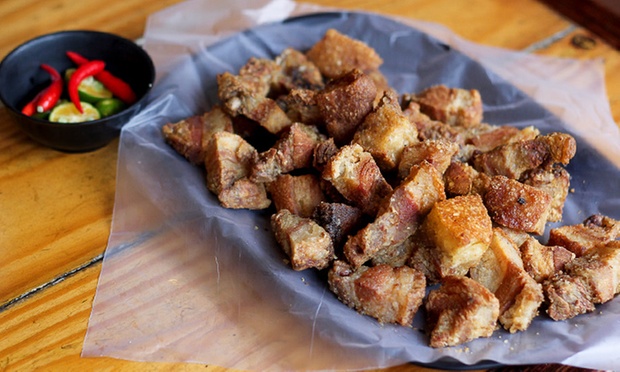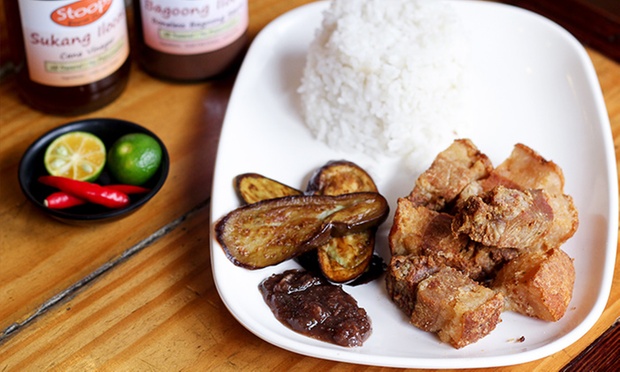 Filipinos love their pork. Bagnet is one mouthwatering pork dish that everyone loves. It is a slab of deep fried pork with crispy crackling, blistered skin on top. Its crispy golden brown texture is completely satisfying. The party pack arrives with rice and a choice of your side dish. You can choose between KBL, KKB and TBA. KBL is short for Kamatis, Bagoong and Lasuna. It comprises of sliced tomatoes, fish sauce and sliced onions. Kamatis Talbos nang Kamote Bagoong aka KKB is made with young leaves and shoots. Talong, Bagoong and Alamang also known as TBA is eggplant in shrimp paste.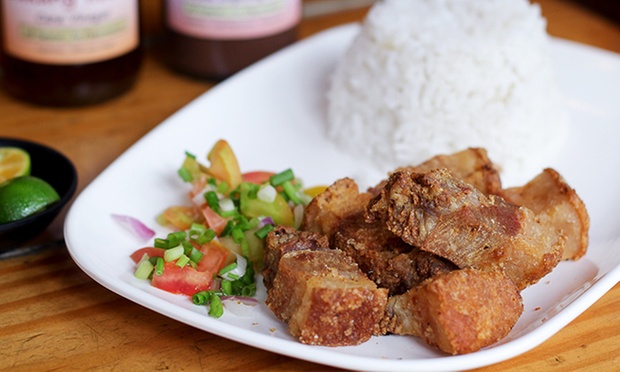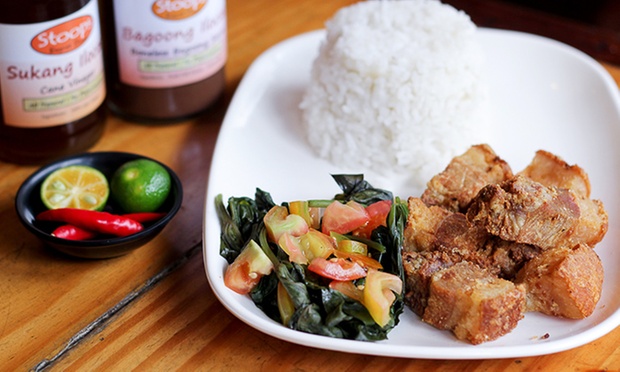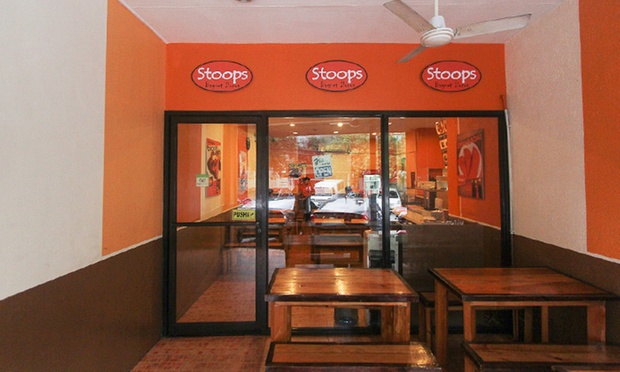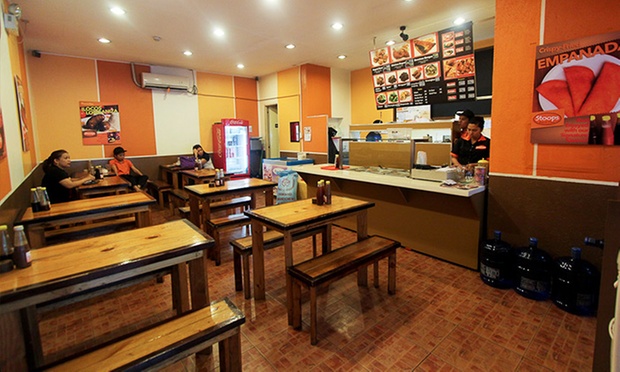 ABOUT THE MERCHANT

The story of Stoops Bagnet Ilocos began when two good friends - Jay Seneres and Galen Cid were inspired to open a restaurant serving authentic Ilocano cuisine in Manila, because of their own cravings and their voracious appetite for Ilocano food. For two years the first Stoops branch gained a foothold serving good tasting bagnet and other Ilocano dishes at affordable prices with fast and reliable service.

Stoops Bagnet Ilocos
A
7224 The Zone, Malugay Street Corner Buendia Avenue Makati Makati 1200
Get Directions»
Stoops Bagnet Ilocos presented by Groupon Philippines