Highlights
Join JACK TV's MADFest 2014 with Kimbra
Kimbra is bringing her unique musicality and showmanship to Manila
With EDM DJs DJ Ace Ramos & MC Pao, Katsy Lee, Deuce Manila and Motherbasss
Front acts by DJ Ace Ramos and MC Pao, Katsy Lee, Deuce Manila, Motherbass, Toni B.
Also enjoy performances from top bands: Sandwich, Urbandub, Kjwan, Autotelic, B.P Valenzuela, Chocolate Grass, Sinyma, Flying Ipis, Cheats, Imago, Toni B., and Kate Torralba
MADFest will also feature Art Installations by Leeroy New, ImagineNationStudio, Secret Studio and Jagnus Design Studio, Spoken Word with siblings Kooky & Richard Tuason plus dance performances from Team Vibe and top college dance crews
Exciting freebies in store for Early Birds
Fine Print
VOUCHER RULES
Valid only on December 5, 2014. Printed or electronic vouchers are strictly required upon ticket redemption. Tickets may only be redeemed at the Groupon booth at the day of the event. Failure to redeem Groupons within the redemption schedule will forfeit the voucher. Vouchers will not be accepted as tickets in SM MOA Concert Grounds. Strictly non-refundable. Tickets are on a first come, first served basis during ticket redemption. No guarantee of preferred seats. DTI-FTEB SPD Permit No. 4904 Series of 2014.
See the rules
that apply to all deals.
REDEMPTION DETAILS
Ticket redemption schedule: December 5, 2014, Friday, 3:00PM - 7:00PM at SM MOA Concert Grounds. OTC payments should be emailed on the same date of purchase not later than 12:00NN or else payment will be refunded automatically. For inquiries call Groupon from 9:00AM – 6:00PM, Monday to Friday: Trunkline: +632-779-8047
Entertainment has come a long way from the barn dances and scarecrow follies that used to make folks smile. See what's happening at the Kimbra concert with today's Groupon.
THE DEAL
Pay P995 (P2450 value) for Gold Ticket to Mad Fest: Music + Art + Dance Festival Feat Kimbra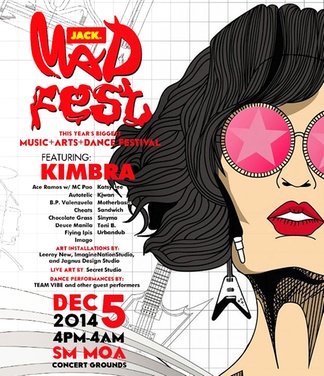 Dedicated Kimbra Lee Johnson fans and interested casual onlookers alike will revel in an amazing experience, which is this concert. This New Zealand born talented beauty has won a Grammy Award for the record of the year. Be there when she performs popular tracks from the award winning albums, "Vow" and "The Golden echo". Today's deal is a once in a lifetime experience, so diehard fans must not say "Bye Bye Bye" to this offer; because that's an N'SYNC hit.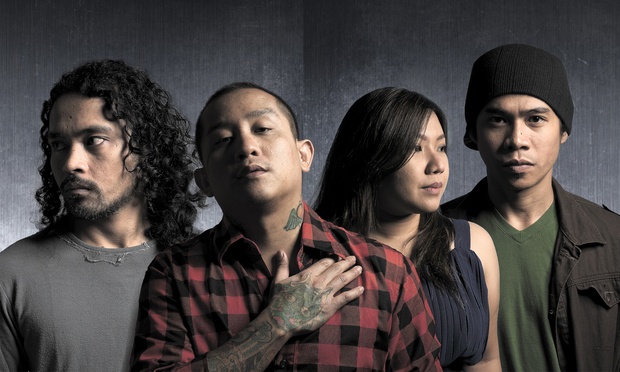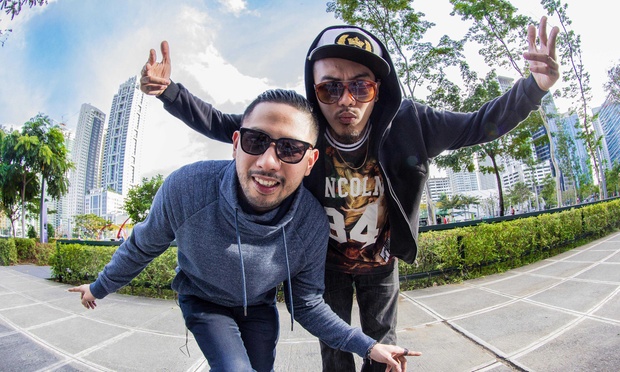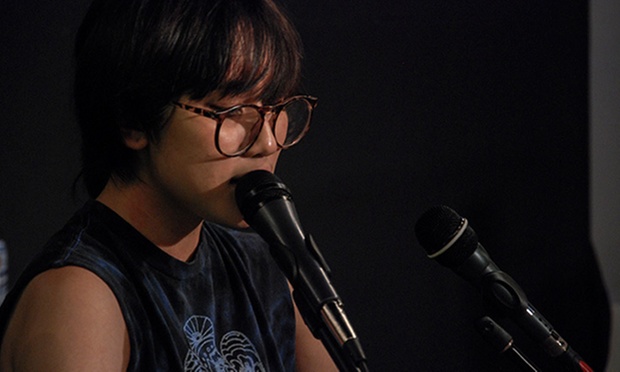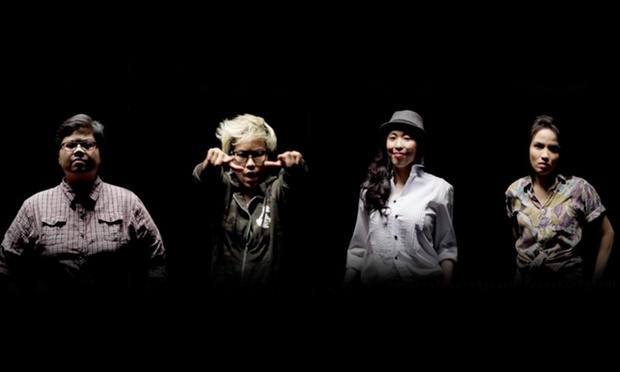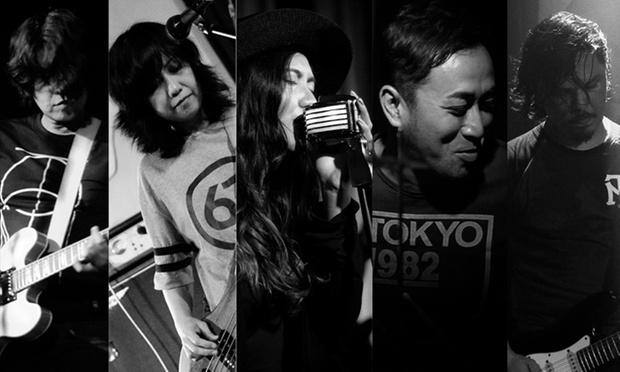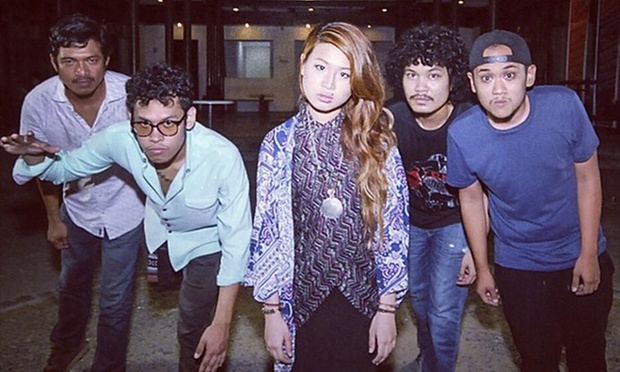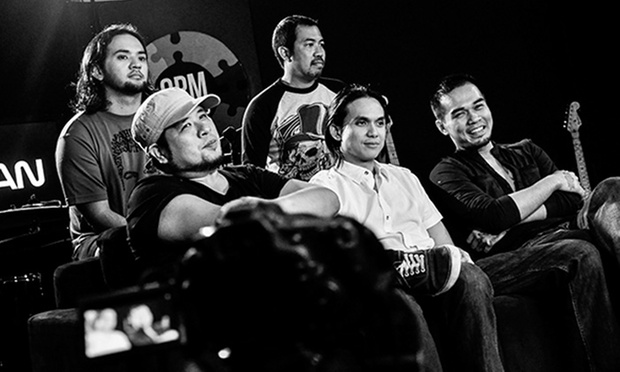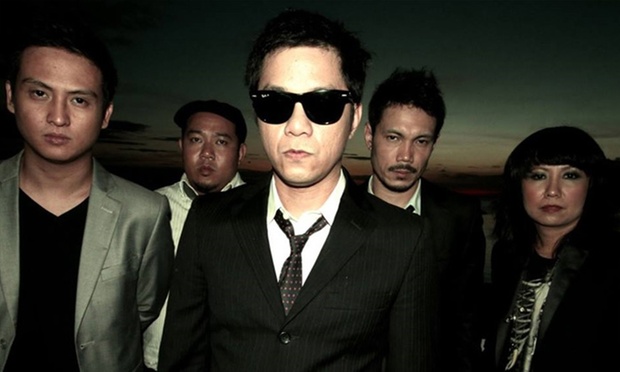 OVERVIEW

This December 5, JACK TV's MAD Fest 2014 will host the most unusual music, arts and dance festival in the Philippines. The festival will feature performances from local and international artists – music arts & dance with no borders.
Local acts will feature rock faves Kjwan, Urbandub, Sandwich, and Imago; coupled with indie rock acts Flying Ipis and Cheats. Feel the vibe with grooves and loops from DJs Ace Ramos, Katsy Lee and female DJ duo Deuce Manila; and the mind-thumping bass and beats with DJ-and-drummer duo Motherbasss. Groove in with electropop sensations from Autotelic and electronica-funk-electro-nusoul-disco-future garage trio Sinyma. Listen closely to soulful streams from Chocolate Grass, jazzy quirks from Toni B., and ambient synth-pop intimations from B.P. Valenzuela.
Art installation projects will be participated by Leeroy New, whose curation of art objects invite the crowd to experience a deeper connection with these objects. Together with up and coming artists from ImagineNationStudio, Jagnus Design Studio, and Secret Studio, these artists will provide the audience with a live art experience.
A spoken word performance with artist siblings Kooky and Richard Tuason, combining a set of poetry and musical performance with Richard playing his work Ensemblage, a musical sculpture which sounds like an orchestra, and Kooky jamming in with her poetry. Dance performances will feature TEAM VIBE and many other guest performers participating in the lively mishmash of art, music and dance cultures.
Aimed at being the most unique production of its league, JACK TV's MAD Fest 2014 comes off as a year-end fest involving various art forms, and this is what sets it apart from other fests for the year's end. MAD Fest 2014 will surely cap off your 2014 with JACK TV's different brand of mad fun

Solar Entertainment Corporation
Solar Entertainment Corporation presented by Groupon Philippines