Highlights
All food is served with Bagnet that's non-oily
100% Authentic Filipino Dishes
Best Seller: Karekareng Bagnet and Bagnet Sisig
Fine Print
VOUCHER RULES
Valid from September 1 - December 1, 2014. Limit 1 per person, may buy 1 additional as gift. Valid only for option purchased. Voucher is valid for rice meals only. 1 voucher per transaction only. Voucher can't be combined. DTI-NCR Permit No. 4311 Series of 2013.
See the rules
that apply to all deals.
REDEMPTION DETAILS
Pull up Groupon with our mobile app (or print it out). Printed voucher is required upon redemption. Groupons may be redeemed at participating branches / branch indicated on the voucher. Valid on Mondays - Saturdays between 5:00PM - 10:00PM only.
Throwing a bag at a volley ball net is a senseless act so is shoving a net into your bag. Forget about the complexities of the bag and net theory and just eat to your hearts delight with today's Groupon to Bagneto.
THE DEAL
Offer 1: P150 (P300 value) for Rice Meals
Offer 2: P250 (P500 value) for Rice Meal
Offer 3: P350 (P700 value) for Rice Meals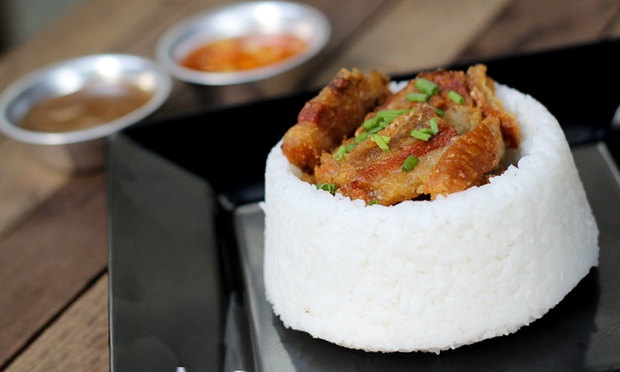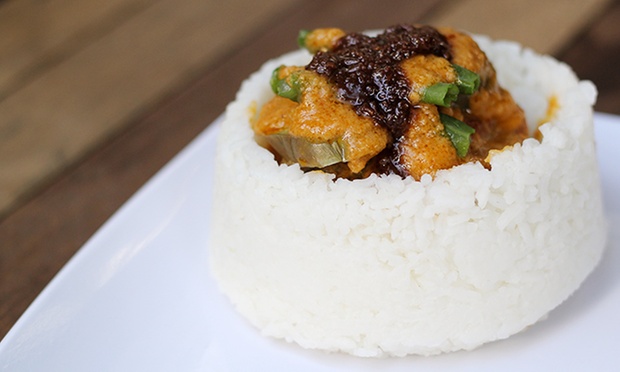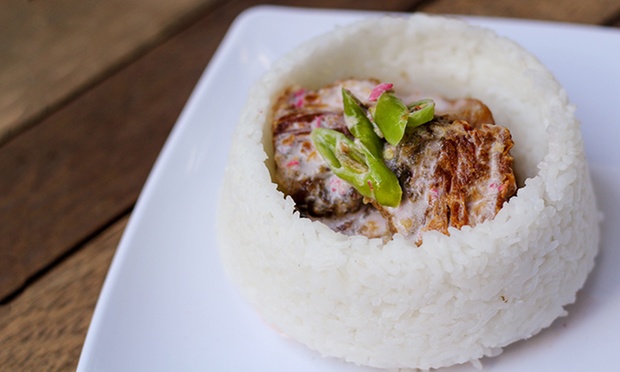 Groupies get to enjoy fully satisfying rice meals with 5 options to choose from: Traditional Bagnet, Bagnet Kare-kare, Bagnet Sisig, Bagnet Binagoongan, and Bagnet Bicol Express.
To highlight a few, there's the beautiful and beckoning Bicol Express is made out of pork cooked in coconut milk with shrimp paste and chilies. The Kare-Kare is a traditional Filipino ox tail stew in a peanut-based sauce. Combined with rice it's a delectable dish satisfying every palatable taste. Then there's also the pork stewed and sautéed in shrimp paste, known as Binagoongan. It is ideally served with fried eggplant and steamed rice for a satisfying meal.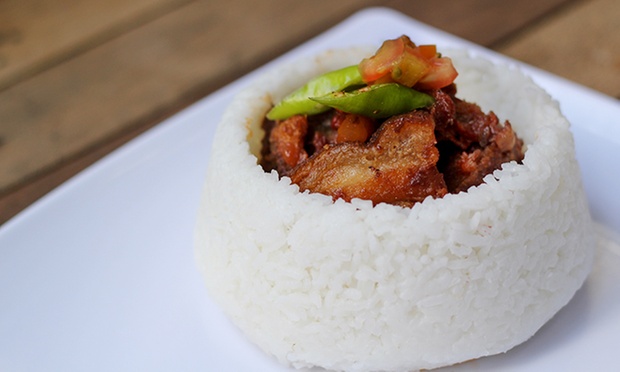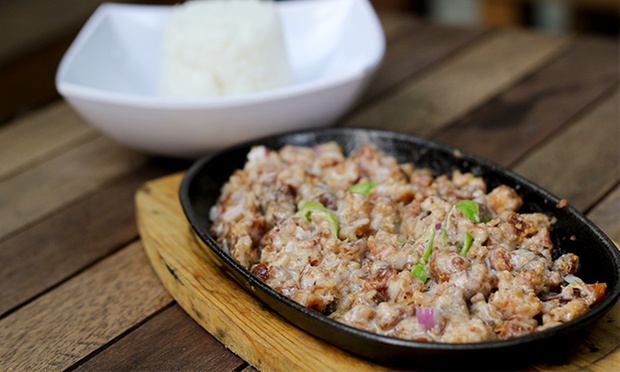 ABOUT THE MERCHANT
Bagneto was founded by the enterprising Raz Resuena - who is the owner credited to formulating his own take on the famous Filipino dish i.e. Bagnet.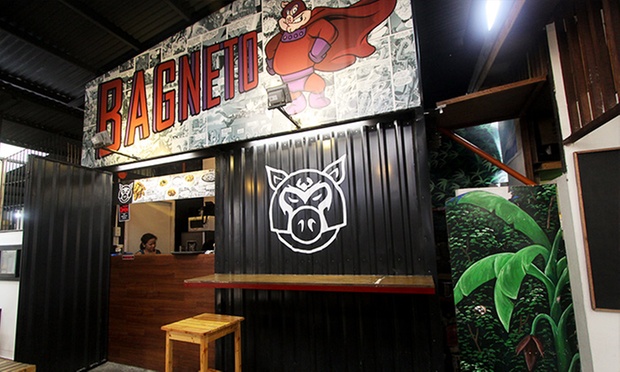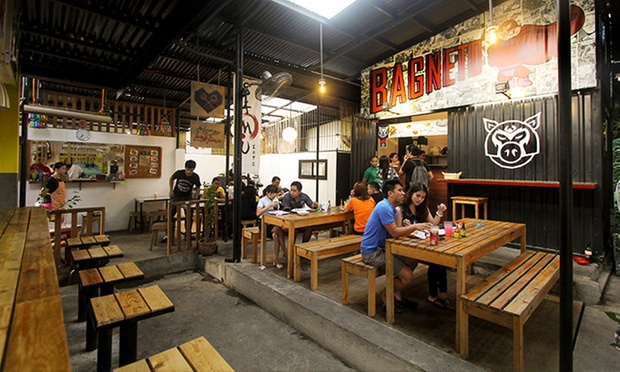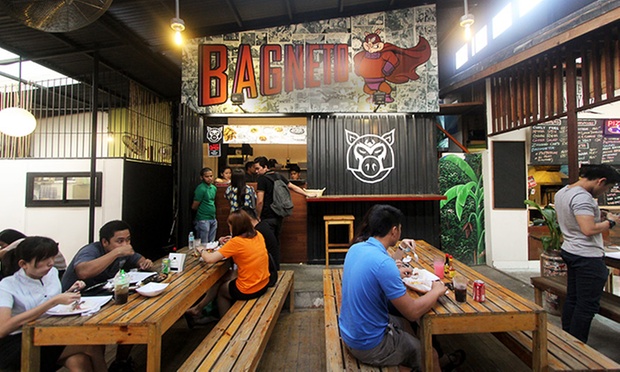 His fondness for the dish led him to desire that all his customers enjoy the dish as much as he does, ensuring that customers experience the crunchy skin, with an equal amount of melt-in-your-mouth fat, and the hearty, meaty goodness of pork.
The restaurant is also known for taking the traditional bagnet dish to the next level by combining local tastes to it create exciting dishes such as Bagnet Kare Kare, Bagnet Sisig, Bagnet Bicol Express and Bagnet Binagoongan

Bagneto
A
33a Malingap Street Barangay East Teachers Village Quezon City 1100
Get Directions»
Bagneto presented by Groupon Philippines