Highlights
Builds stronger cardiovascular system, tones and stretches muscles
Improves mental fitness, flexibility, endurance and detoxification
Each session lasts for 1 hour
The studio may also be used for production rehearsals, auditions, photo shoots, mini-shows, and other private functions
Floor has a shock absorbing system
Fine Print
VOUCHER RULES
Valid from September 20, 2014 - March 20, 2015. Valid only for option purchased. Sessions are not transferable and must be redeemed within validity period. Sessions should be consumed by 1 person only. Booking will be rescheduled if cancelled due to weather conditions. Walk-ins will not be entertained. DTI-NCR Permit No. 4311 Series of 2013.
See the rules
that apply to all deals.
REDEMPTION DETAILS
Printed voucher is required upon redemption. Maximum of 15-17 participants per session. Groupons may be redeemed at Penthouse Future Point Plaza 3 Condominium, Panay Ave., Quezon City. Valid every Saturday at 3:00PM. Reservation is required and is subject to availability; call +632.961.6410 in advance.
Contrary to popular belief, Mr. Fantastic was not born with his uncanny abilities of hyper extending limbs and ligaments. He in fact, consistently attends yoga classes to harness his superhuman powers. Start the stretch to save mankind with today's Groupon to I-Dance Studio.
THE DEAL
Offer 1: P199 (P450 value) for 1 Session of Yoga-Pilates
Offer 2: P1080 (P2700 value) for 6 Sessions of Yoga-Pilates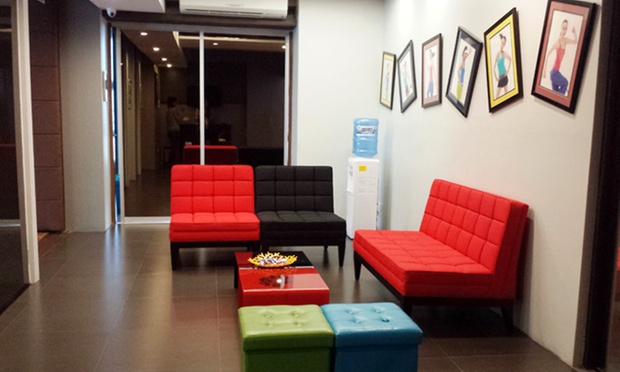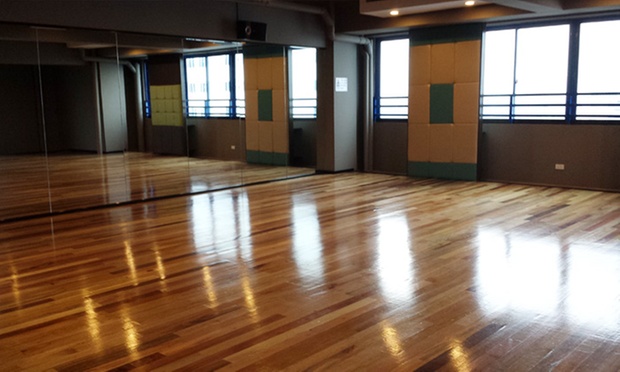 Yoga-Pilates is an exercise program that gives yoga novices the effects of intense workouts and sprints while having the revitalizing aura of a spa treatment simultaneously. The session incorporates harmonious motions, potential messiahs stretch and extend stress-soaked muscles to wring out pent-up worries and tensions.
Consequently, I-Yoga also comes with a bunch of healthy benefits like fat burning, muscle toning, body detoxification, delaying aging, increasing stamina, enhancing balance, relaxation and preparation for the upcoming zombie apocalypse. While on the other hand, Pilates focuses on toughening cores and lengthening limbs by demonstrating a series of efficient mat exercises, using helpful props to extend each student's range of motion without risking injury.
For one or six sessions, the yoga and Pilates novices will be exposed to mental and physical challenges from simple steady breathing exercises to trying to kiss one's own elbow. Each one hour yoga incorporates theories and principles like energy cultivating breathing and yoga asanas. During the sessions, bodies are strengthened and fortified from inside and out by working every muscle, tendon, ligament, joint and organ in a synergetic symphony of stretches and poses.
ABOUT THE MERCHANT
I-Dance Studio is a space in Quezon City where production rehearsals, dance classes, auditions, private functions, and mini-shows can take place. Their floors have a shock-absorbing system that make them an ideal venue for dance-related happenings.

I-Dance Studio
A
Penthouse Future Point Plaza 3 Condominium, Panay Ave. Quezon 1100
Get Directions»
I-Dance Studio presented by Groupon Philippines