Highlights
Package Inclusion
12 Hours Standard Room
Valid for 5 Branches
Flexible Check In
No Black Out Dates
Fine Print
IMPORTANT DATES
Booking period: August 23, 2014 - October 31, 2014
Blackout dates: None
RESTRICTIONS
Groupon is good for 2 persons for a 12 hour standard room accommodation
May purchase multiple Groupons, one voucher per visit/booking
May Purchase multiple Groupon can use multiple vouchers
Standard rooms are exclusive / do not have private parking spaces
Failure to redeem voucher within validity period will render the voucher invalid
Guests who fail to show up upon the scheduled reservation will render voucher invalid
No cash back or credit for any unused vouchers
Failure to present Groupon Voucher and Resort Confirmation Voucher will invalidate reservation and may be charged under Published Rate
Not valid conjunction with other promo or discount (Senior Citizen, Gift Certificates)
Voucher cannot be combined with any other promotions.
Voucher can be combined for longer stay.
All rates are net, inclusive of applicable taxes and service charge.
HOW TO BOOK
Reservation Details Mondays to Fridays 9:00am - 5:00pm
All reservations and confirmed bookings must be through email transaction only.
Guest needs to provide soft copy of the voucher, preferred date and time and choice of party room.
Rooms are subject to availability.
Reservation E-mail: serve@victoriacourt.biz
Helpdesk no: 0917-VC-SERVE (0917-82-73783) or 671-2317
Upon arrival: Present printed voucher/s upon arrival at the establishment.
Reservation is required minimum of 3 days before the preferred date
Reservation Requirements: Complete Name, Voucher Code and Security Code, Contact Number, Preferred Booking Date
DTI-NCR Permit No. 4311 Series of 2013.
See the rules that apply to all deals.
THE DEAL
Offer 1: P895 (P1500 value) for 12 Hours Standard Room(Victoria Court North EDSA)
Offer 2: P895 (P1500 value) for 12 Hours Standard Room(Victoria Court Balintawak)
Offer 3: P895 (P1500 value) for 12 Hours Standard Room(Victoria Court Malabon)
Offer 4: P995 (P1600 value) for 12 Hours Standard Room(Victoria Court Panorama)
Offer 5: P995 (P1600 value) for 12 Hours Standard Room(Victoria Court Las Pinas)

Hotel at a Glance: Victoria Court

Motels were invented in 1669, after the infamous baker and his wife had such a heated exchange they accidentally ignited a fire in their bakery, starting the Great Fire of London, which was put out 3 days later. Keep the fire burning without setting other houses ablaze with today's Groupon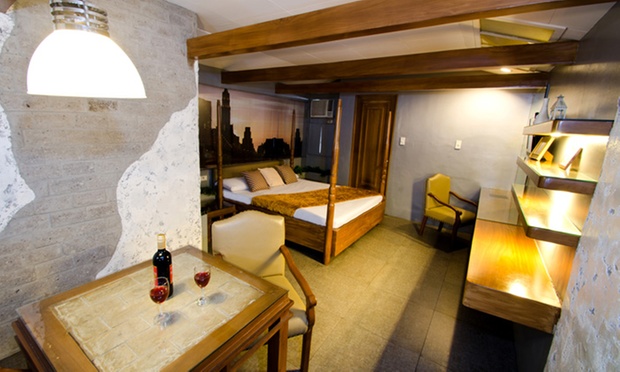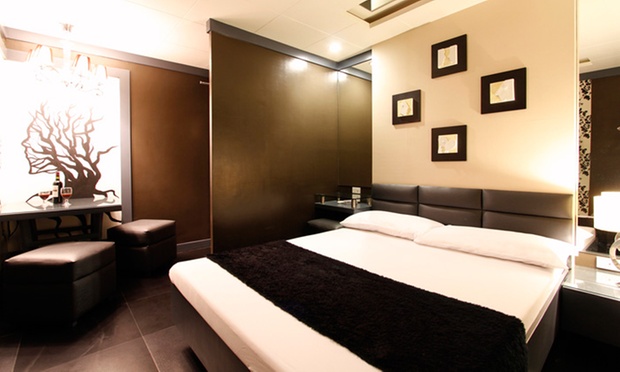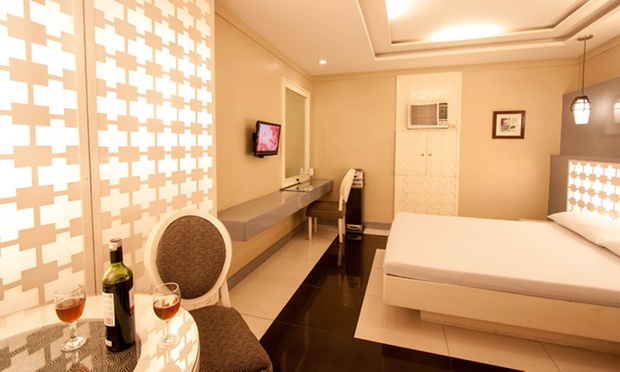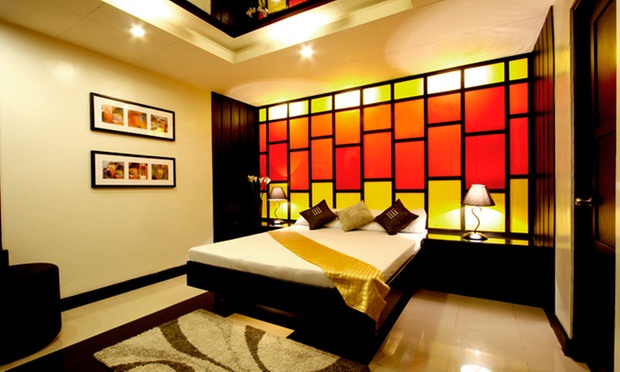 Couples snuggling into any of Victoria Court's Standard Rooms are pampered with myriad romance-bolstering amenities. Each Standard Room is named as per the colour of the room and the mood it reflects. Plum has a circular bed with the room a beautiful shade of plum. Mist reminds you of the early morning. Everything is in shades of yellow and orange with mirrors on the walls. Flirty has a feminine touch to reflect your partner's sweet and loving side. The Geta room has a modern twist with the flurry, combining light and dark, chaos and pattern. The elegant Nai Cha has a sleek combination of earth colors with a hint of golden lighting. The TSI room reflects the happiness and energy of Asian culture. The room follows the colours of the sun, keeping your stay on a happy note. Ultra has chocolate shaded walls with padded panels on the walls. Each room comes with air-conditioning, TV and Cable, Hot and Cold Shower, Hair Dryer and Internet/Wifi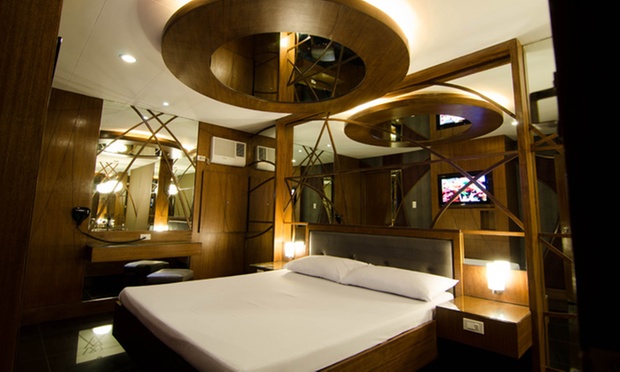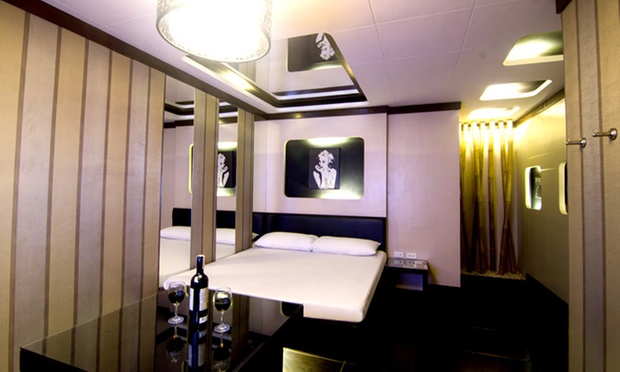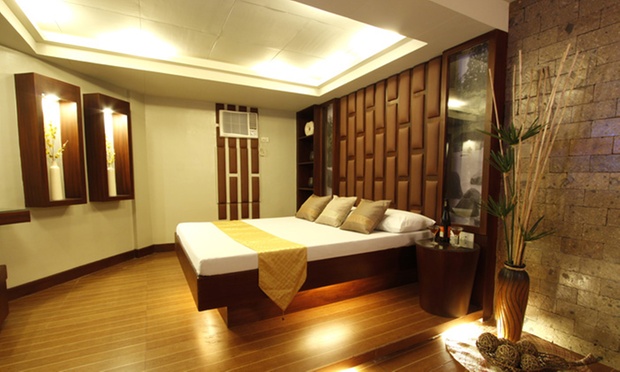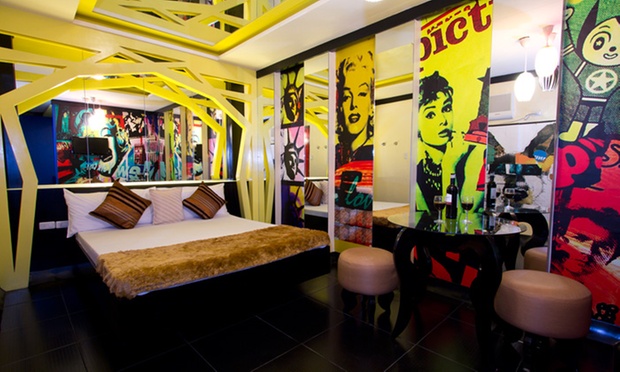 Victoria Court
Victoria Court presented by Groupon Philippines