Highlights
2, 3 or 4 Night's accommodation at Harmony Angkor Hotel
Daily breakfast
Choice of package with Ho Chi Minh City Tour, Cu Chi Tunnel and Cao Dai Temple Tour, Mekong Floating Market Tour
A budget friendly getaway to one of Asia's popular destination, Vietnam
Choice of package with Ho Chi Minh City Tour, Cu Chi Tunnel and Cao Dai Temple Tour, Mekong Floating Market Tour
Fine Print
IMPORTANT DATES
Travel period: October 15, 2014 – December 31, 2014
Booking period: October 15, 2014 - December 15, 2014.
Blackout dates: None. All reservations are subject to availability
RESTRICTIONS
Groupon is good for 1 person. Minimum 2 to book
Reservations must be made at least 14 days prior to travel date
All reservations are subject to availability
Guests who fail to show upon the scheduled reservation will render voucher invalid
No cash back or credit for any unused vouchers
Not valid in conjunction with other promo or discount (Senior Citizen, Gift Certificate, etc.)
For transferred/gift vouchers, the person liable for redeeming the voucher shall provide 2 valid IDs, one for the voucher holder (the one who bought the deal) and another one for the person redeeming.
ADD-ONS AND SURCHARGES
VND 80,000 (US$4) for Cu Chi Tunnel entrance fee
HOW TO BOOK
Please call +632.475.8806/ +632.475.8807/ +63.906.900.3019/ +63.999.604.0017/ +63.923.288.0661 or email Shore2shore.mlaofc@gmail.com for inquiries and reservations.
You may also reach inquiries@groupon.com for questions about the deal.
DTI-NCR Permit No. 4311 Series of 2013.
See the rules that apply to all deals.
THE DEAL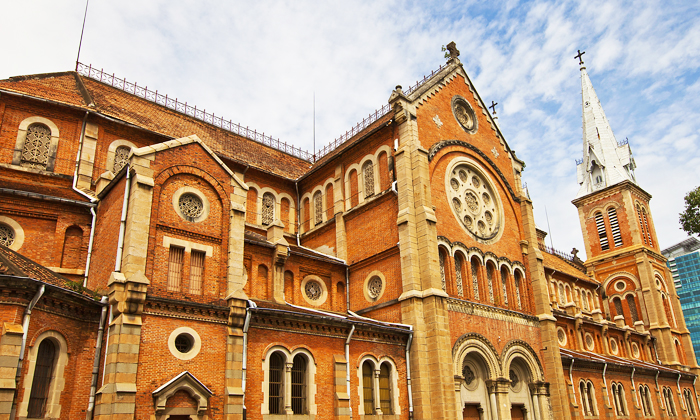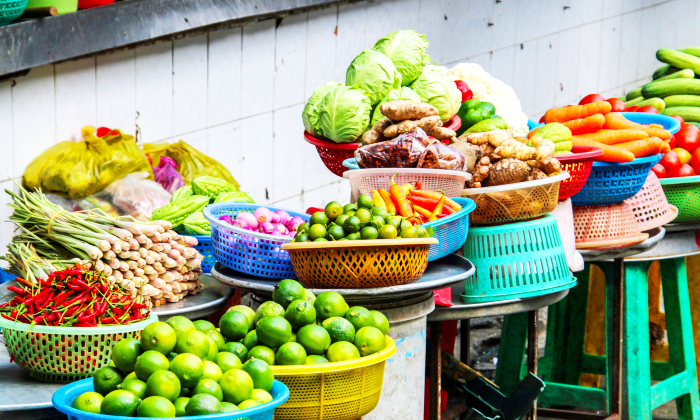 Offer 1: P2199 for 2N Package with Ho Chi Minh City Tour for 1 Person
Offer 2: P3399 for 3N Package HCMC City Tour + Cu Chi Tunnel and Cao Dai Temple for 1 Person
Offer 3: P4599 for 4N Package HCMC City Tour + Cu Chi Tunnel and Cao Dai + Mekong for 1 Person

OVERVIEW

Though the Great Wall of China has won many accolades throughout history, the Great Backscratcher of Vietnam, built to relieve the travel itch of many adventurers, saved many a traveler from dying of boredom. Plow into the traditions of another culture with today's Groupon.
Ho Chi Minh is Vietnam's largest city and it sets the cultural and economic pace for the country. Previously known as Saigon which means 'listen', the city has plenty of stories to narrate and for tourists to listen. Fasten your seat belts for a tour of a city that on the move.
All three offers include a Ho Chi Minh City Tour. During the city tour, explorers get to take a glimpse of the historic and colorful culture of the town. They will be given a chance to play Tomb Raider as they explore the historic zones of Vietnam, starting off with the Vietnam War Remnants The War Remnants Museum shows the Vietnam War through Vietnamese eyes. Groupies who want to shop for flowers or frogs and sometimes food are led to the Binh Than Market. For a quick visit to Paris, a visit to the Notre Dame Cathedral, which like the one in Paris, doesn't really contain a hunchbacked bell ringer. Other tour stops include China Town, Thien Hau Pagoda, Reunification Palace, and the General Post Office.
The second offer combines a Cu Chi Tunnel and Cao Dai Temple tour. The Cu Chi Tunnels are an immense network of connecting underground tunnels which are part of a much larger network of tunnels that underlie most of the country. The third offer has you visiting Mekong Floating Market along with the tours available in offer two.

Shore 2 Shore Travel Services
Shore 2 Shore Travel Services presented by Groupon Philippines