Highlights
Visit historical sites and beautiful beaches
Includes:
3D/2N Accommodation in Blue Lagoon / Saud Beach Accommodations
Van Transfers (Manila-Ilocos-Manila)
Tour Around Ilocos
Driver's Meals and Accommodation
Government Taxes and Surcharges
Guide and Entrance Fees
Tour Coordinator
Sites to visit: Vigan, Baluarte, Burnayan, Crisologo Museum, Bantay Bell Tower, Batac Marcos Museum, Sand Dunes, Paoay, Paoay Church, Malacanang of the North, Laoag Sinking Belltower, Bangui Windmills, Kapurpurawan, Pagudpod, Saud Beach Bantay abot cave, Blue Lagoon Beach, Patapat Viaduct, Paraiso ni Anton, Kaibigan Falls, Cape Bojeador
Fine Print
IMPORTANT DATES
Travel period: 26 July, 2014 - 30 November, 2014
Booking period: 26 July, 2014 - 30 October, 2014
Blackout dates: Public Holidays and long weekends. All reservations are subject to availability
RESTRICTIONS
Groupon is good for 1 person. Minimum 2 or 4 to book
All bookings must be finalized at least 2 to 3 weeks from travel date
Once finalized, bookings are non-transferrable, non-rebookable and non-refundable
HOW TO BOOK
Contact travayatravel@gmail.com before buying the voucher to check availability
For booking, email travayatravel@gmail.com or call (02)211.8192
Reservation requirements: Complete Name, Voucher, Contact Number, Preferred Travel Dates (Thurs - Sun)
DTI-NCR Permit No. 4311 Series of 2013.
See the rules that apply to all deals
THE DEAL
Offer 1: P4088 (P7588 value) for 3D2N All-Inclusive Ilocos Getaway with Accommodation + Van Transfers + Tours + Guide + Entrance Fees (Minimum 4 Persons to Book)
Offer 2: P4588 (P7588 value) for 3D2N All-Inclusive Ilocos Getaway with Accommodation + Van Transfers + Tours + Guide + Entrance Fees (Minimum 2 Persons to Book)
GROUPON ITINERARY

DAY 00
09:00pm Assembly TRINOMA or AYALA, MAKATI
10:00pm ETD from Assembly Location to Ilocos
DAY 01
07:00am ETA at Vigan, Breakfast
08:00am Tour around Baluarte, Crisologo Museum, Burnayan, Bantay Bell Tower
10:00am ETD from Vigan to Batac
11:30am ETA Batac, Lunch
01:00pm Tour around Marcos Museum, Paoay Church, Malacanang of the North/Sand Dunes
03:30pm ETA at Laoag and visit the Sinking Belltower
04:30pm ETA at Bangui Windmills
06:30pm ETA Saud, Check-in, Dinner
DAY 02
06:00am Wake-up call. Breakfast
07:00am Treking to Kabigan Falls
09:00am Tour around Patapat Viaduct, Paraiso ni Anton
11:00am Bantay Abot Cave
11:30am ETA Blue Lagoon, Lunch
12:00pm Lunch, Swimming, Explore Blue Lagoon
05:30pm Return to Saud
06:00pm ETA Saud [Dinner]
DAY 03
06:00am Wake -up call
07:00am Breakfast, Check out
08:00am ETD from Pagudpud
09:00am ETA to Cape Bojeador Light House
09:30am ETD from Cape Bojeador
10:00am ETA Kapurpurawan Rock Formation, explore and picture taking
11:00am ETD to Vigan
01:00pm ETA to Vigan, Lunch, walk around Calle Crisologo buy pasalubong and souvenirs
03:00pm ETD from Vigan
11:00pm ETA Manila
Overview

Ilocos collectively refers to two provinces in the Philippines: Ilocos Norte and Ilocos Sur. The term "Ilocano" is commonly known to be derived from the word bay which made the people living there to be known as "people of the bay". The region is known for the Sinking Bell Tower which is proof of the age-old saying about building your house on the rock and not on sandy land. It is essentially the local version of the Italian Leaning Tower of Pisa.
Here, visitors can witness the colossal Sand Dunes created by the interaction of the wind, sea and river. There's also a place where fairy tales come true i.e. Malacañang of the North which was built as the official residence of the late President Marcos in Ilocos Norte. This two-storey building is located near the legendary Paoay lake and is complete with bedrooms, dining area, kitchen, an office, a spacious ballroom on the second floor, and even had an Olympic-sized swimming pool. Also, it has an expansive terrace, and beautiful garden with magnificent view of the Lake.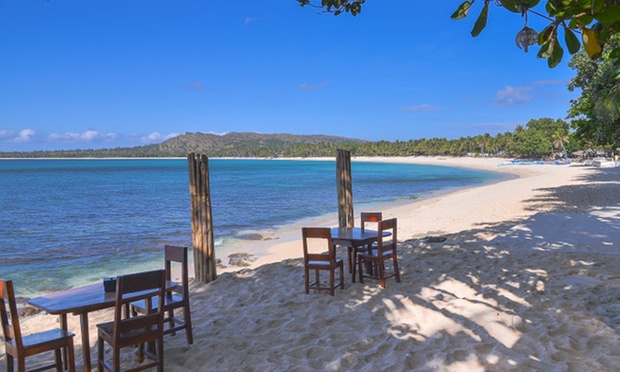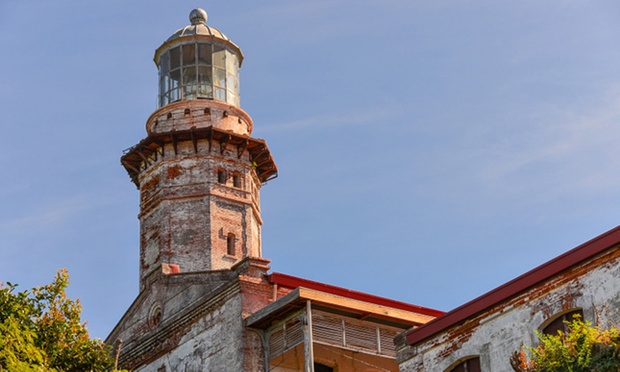 The National Treasure i.e. The Paoay Church was built by the Augustinian friars using coral bricks. Its picturesque view takes you back to the the Spanish era. The Marcos Museum houses memorabilia's of the late President Marcos and the Marcos Mausoleum on the other side of the museum houses the body of the late president. The Kapurpurawan Rock Formation gets its name due to its white color characteristic as the word "Puraw" means white. The rock resembles a large dragon, watching over the entire coast. Ironically this dragon was created by the waves of the ocean.
Apart from relaxing on the white sand beaches, a visit to the Cape Bojeador Lighthouse is a must. This lighthouse is one of the highest elevated Spanish colonial lighthouses in the Philippines and its wall are made of bricks just like the other lighthouses of the country. Up to this time, it still functions as a welcoming flare to ships that enter the Philippine Archipelago from the north.

Travaya Travel Services presented by Groupon Philippines