Highlights
Farm-fresh roses harvested from eco-friendly greenhouses that practice sustainable farming. 
Each stem is placed in its own floral tube filled with water to prolong its lifespan.
Comes with a greeting card that fits up to 50 words and a complimentary gift box.
Award-winning company.
Fine Print
VOUCHER RULES
Valid from April 27, 2015 – June 30, 2015. No deliveries after Jun 30, 2015. Blackout dates: May 6, 2015 – May 11, 2015. May purchase multiple vouchers but limit of 1 voucher per order. Valid for online ordering only, no pick-ups allowed. Same day delivery for orders placed before 10am for Metro Manila. Next day delivery for orders placed before 4pm for Metro Manila and other provinces. 2 days delivery for orders placed after 4pm for other provinces. DTI-FTEB SPD Permit No. 4904 Series of 2014.
See the rules
that apply to all deals.
REDEMPTION DETAILS
Fill up this
form
. Customers are to register or log-in at
http://www.islandrose.net/
under the Island Rose Rewards Club. Create an account under Peso Rewards Club (Sign up now) and fill in the details. Start shopping and key in the Groupon security code in the Redeem / Promo Code Field. You will receive an order number and an email confirmation for reference. Operating hours: 8am – 5pm daily. Call +632.816.3091 or email
helpdesk@islandrose.net
for inquiries. Cancellation of reservations must be made 1 day prior to set appointment. Failure to do so will render the voucher invalid.
THE DEAL
P749 (P1599 value) for a dozen of Red France Deluxe red roses
P749 (P1599 value) for a dozen of Grand Gala Deluxe red roses
P749 (P1599 value) for a dozen of Gloria Deluxe white roses
P1099 (P2419 value) for 2 dozens of Red France Premium red roses
P1099 (P2419 value) for 2 dozens of Grand Gala Premium red roses
P1099 (P2419 value) for 2 dozens of Gloria Premium white roses
WHAT YOU GET
Post-card style greeting card
Packaging options (choose 1)
- Burgundy red
- Royal blue
- Luscious pink
- Olive green
- Rustic orange
- Mustard yellow
ABOUT THE MERCHANT
Island Rose is an award-winning online website under the Philippine Cut Flower Corporation (PCFC), a pioneer organization in the country's cut flower industry that has been supplying local retailers, hotels, and events with wide ranges of European roses for more then 25 years. Their greenhouse farm located along the coast of Tagaytay utilizes computers to generate consistent temperature and humidity levels to breed quality Dutch and French flowers, while maintaining eco-friendly and sustainable farm practices. Island Rose's arrangements also come with individual floral tubes to preserve flowers when they are delivered to unsuspecting individuals all across the Philippines.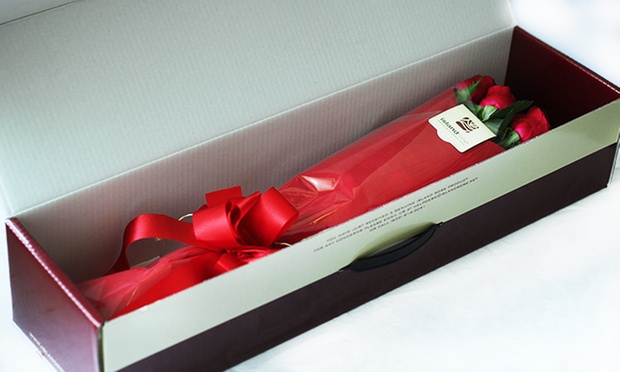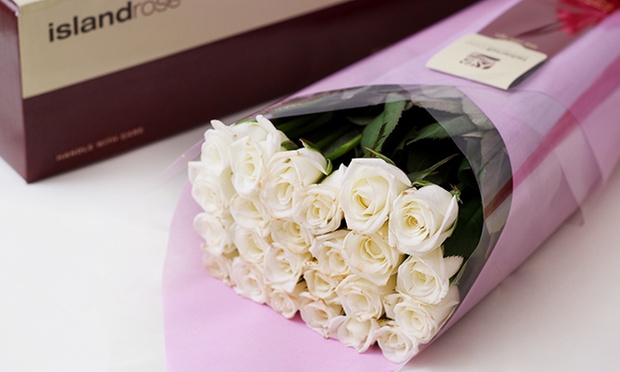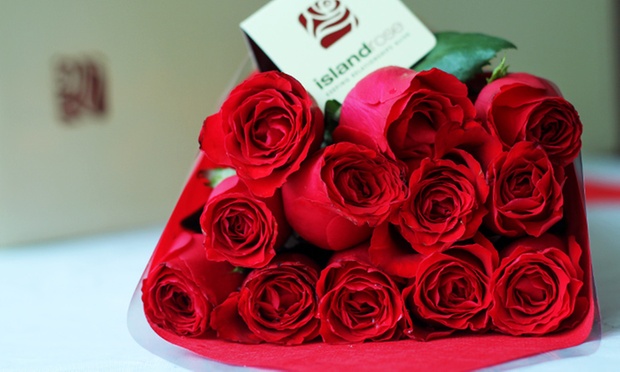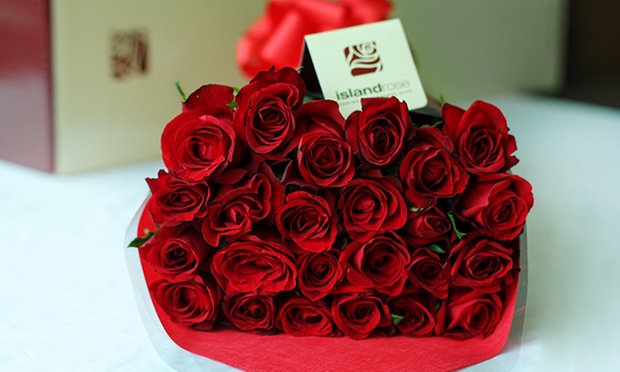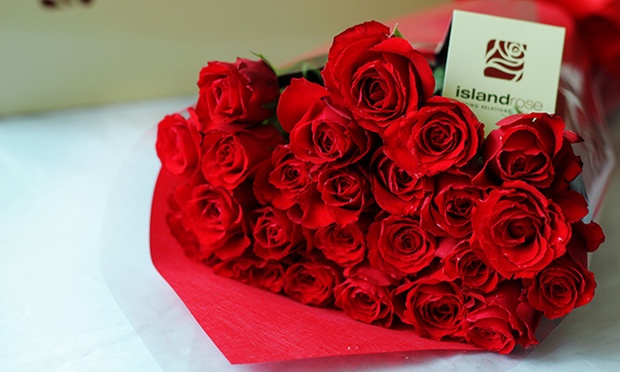 Island Rose presented by Groupon Philippines